Case contribution: Dr Radhiana Hassan
Clinical:
A 42 years old man with underlying retroviral infection
Presented with headache and transient altered consciousness
Clinical examination was unremarkable
Blood investigations are normal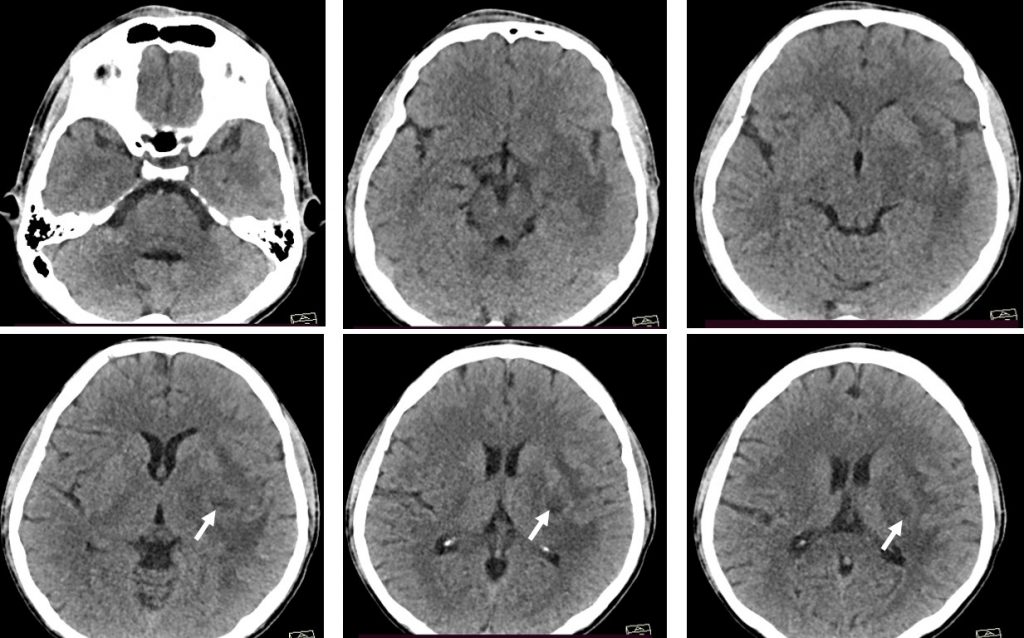 CT scan findings:
A small lesion is seen at the left basal ganglia (white arrow)
Itis asosciated with marked perilesional oedema
Minimal mass effect to the ipsilateral lateral ventricle
No midline shift. No hydrocephalus.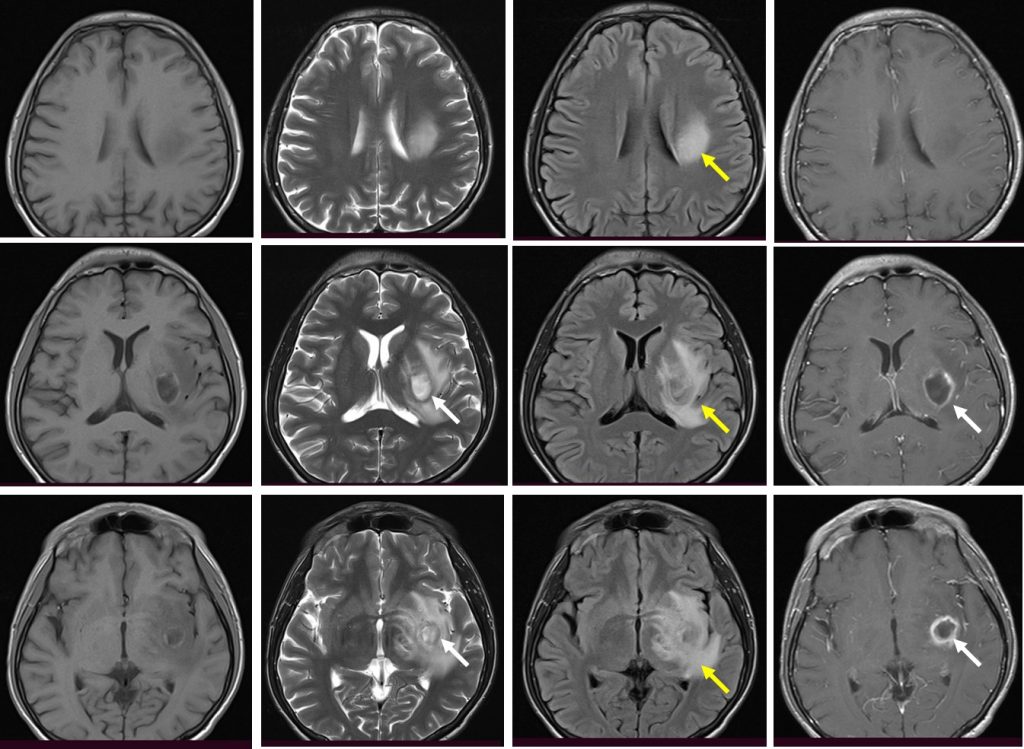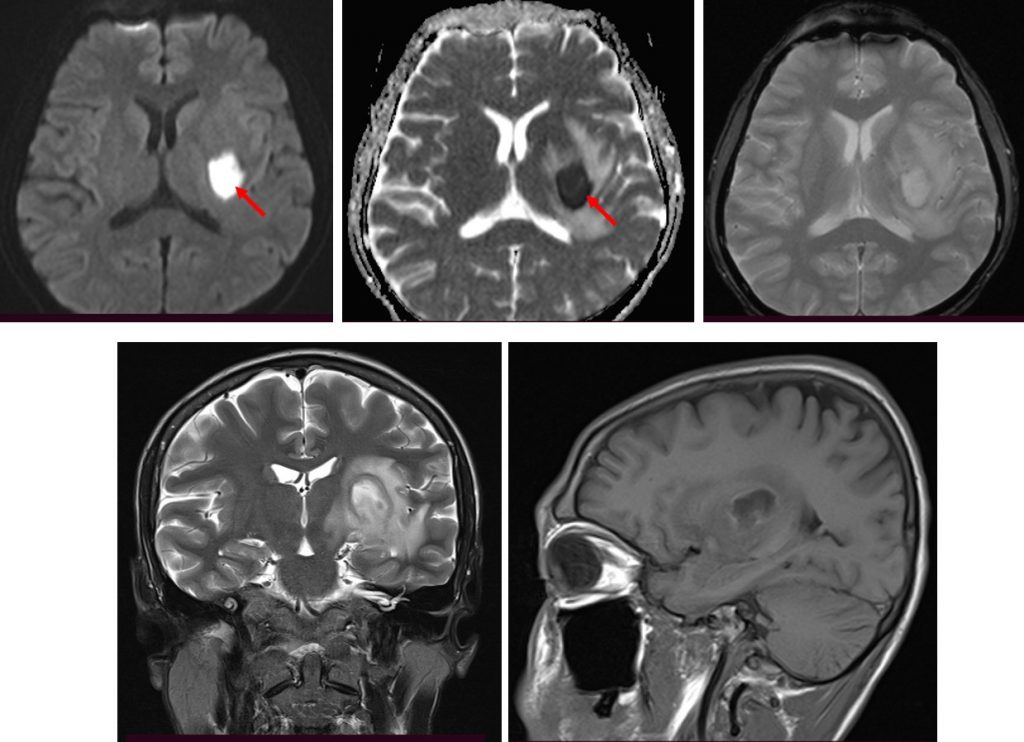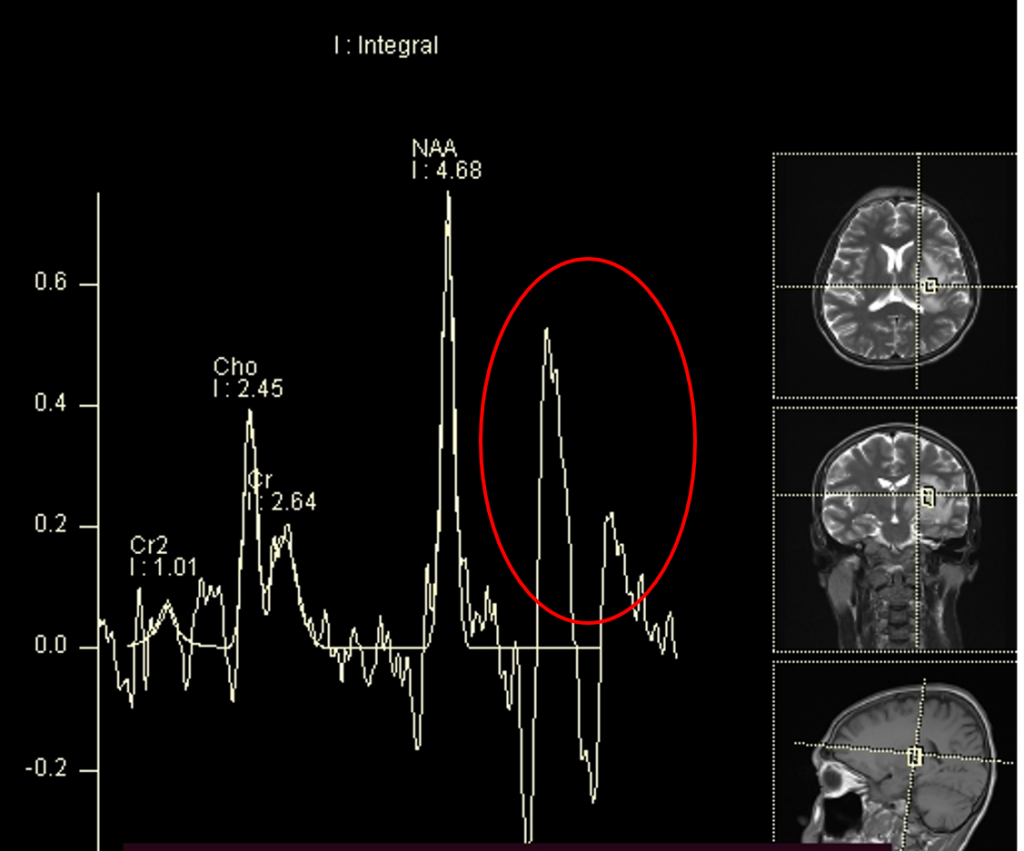 MRI findings:
There is a lesion at left basal ganglia which is hypointense on T1, hyperintense on T2 and shows ring enhancement on post contrast
It also shows restricted diffusion on DWI/ADC.
Marked perilesional oedema is seen.
Lactate and lipid peak are also seen on MRS
Diagnosis: Cerebral abscess.
Discussion:
Intracranial abscesses are uncommon, serious and  life-threatening infections.
Intracranial abscesses can originate from infection of contiguous structures, secondary to hematogenous spread from a remote site, after skull trauma or surgery, and, rarely, following meningitis. In at least 15% of cases, no source can be identified.
Imaging depends on the various stages of the disease.
MRI is more sensitive than CT scan in the assessment of cerebral abscess.
Differential diagnosis include metastasis, high grade glioma, subacute infarction or hemorrhage and radiation necrosis.