Clinical:
A 21 years old lady
Previously healthy
Presented with low back pain, right lower limb pain, shooting upward for few months.
Later also developed numbness of right lower limb.
Normal neurological assessment.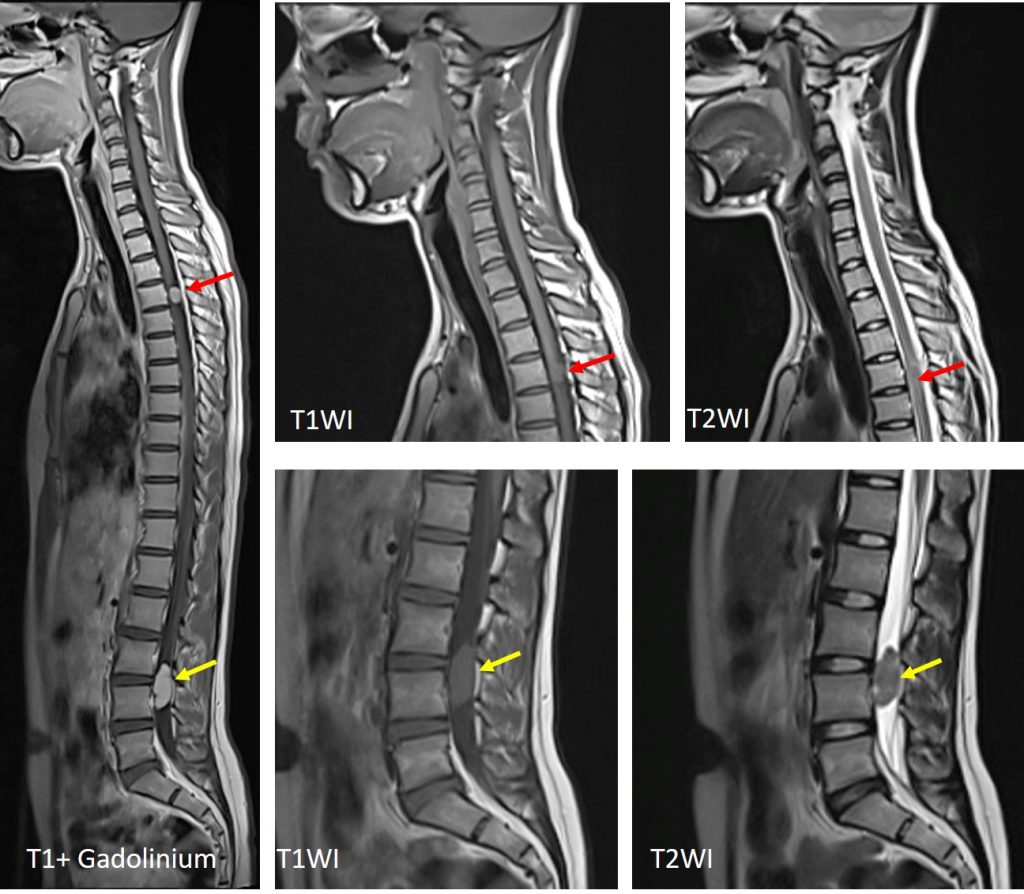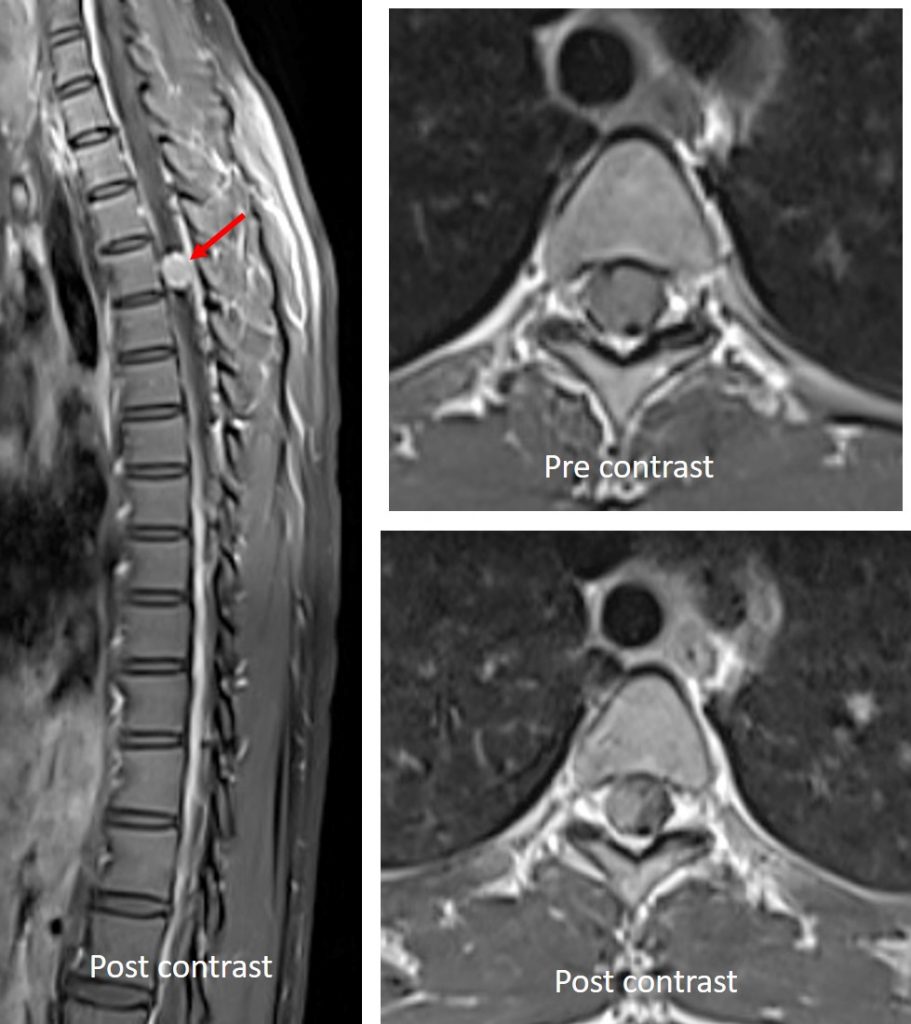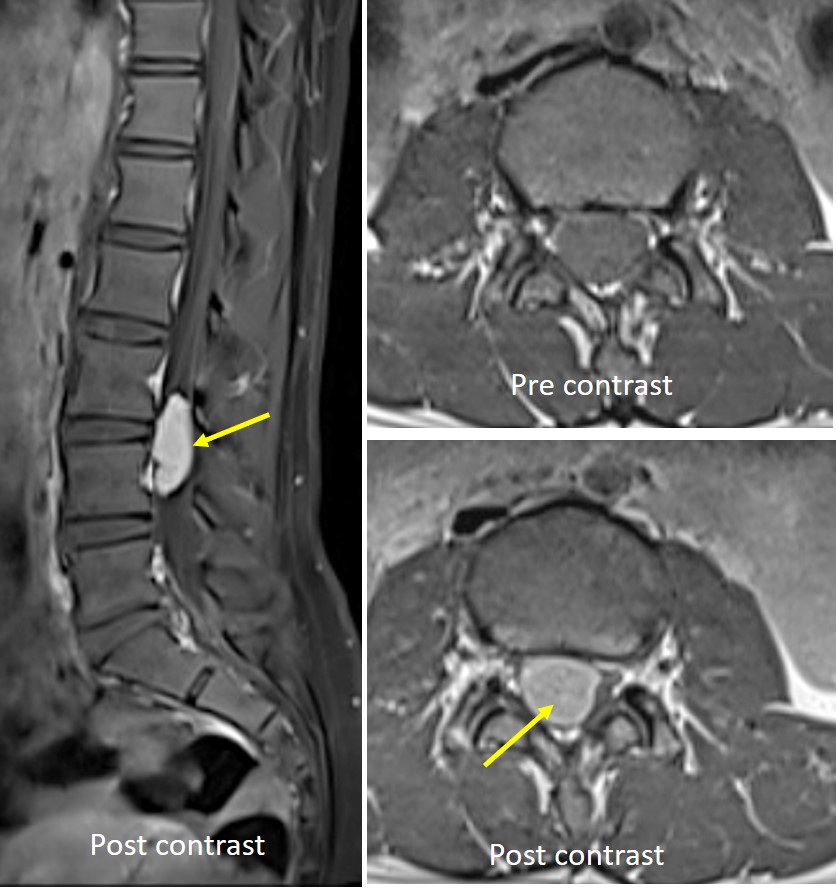 MRI findings:
There are two lesions seen within the spinal canal.
The upper lesion located at T3 level is isointense on T1 and slightly hyperintense on T2WI compared to the cord
The lower lesion at L3-L4 levels is isointense on T1 and hypointense on T2WI compared to the cord.
Both lesions show marked enhancement post contrast
The lesions are intradural and extramedullary
No expansion of the neural foramina.
Compression and distortion of the spinal cord is seen. No abnormal signal intensity within the cord itself.
HPE findings: Upper lesion (Psammomatous meningioma, WHO Grade 1) and lower lesion (schwannoma).
Discussion:
Schwannoma and meningioma are common differential diagnoses for intradural extramedullary spinal tumours. Other include neurofibroma and ependymoma.
Half of cervical tumours were schwannomas, 72% thoracic lesions were meningiomas and all lumbar tumours are schwannomas
Meningiomas were significantly located at the upper and mid-thoracic levels and schwannomas in lumbar area
T1WI; no statistical difference. T2WI; schwannomas hyperintense and heterogenous.
Post contrast: Schwannomas intense and heterogenous, Meningioma : moderate and homogenous.
Meningioma: Dural tail sign, bone sclerosis.
Schwannoma: neural foraminal extension and foraminal widening