Case contribution: Dr Radhiana Hassan
Clinical:
A 21 years old man, history of cyanotic heart disease and operation done 5 years ago. Post op NYHA I.
Involved in MVA ( motorcycle versus a car)
Complaint of left lumbar pain and hematuria
Bedside ultrasound shows left renal injury
CT for further assessment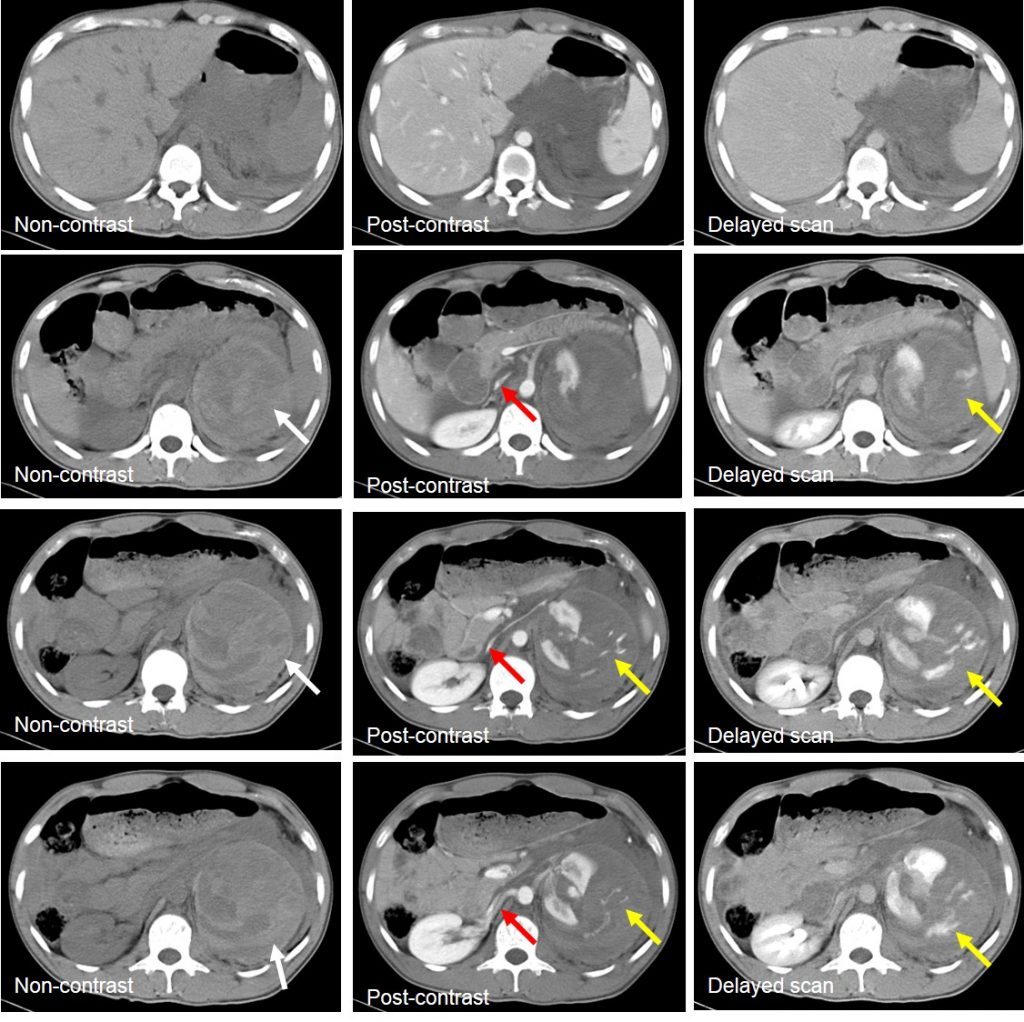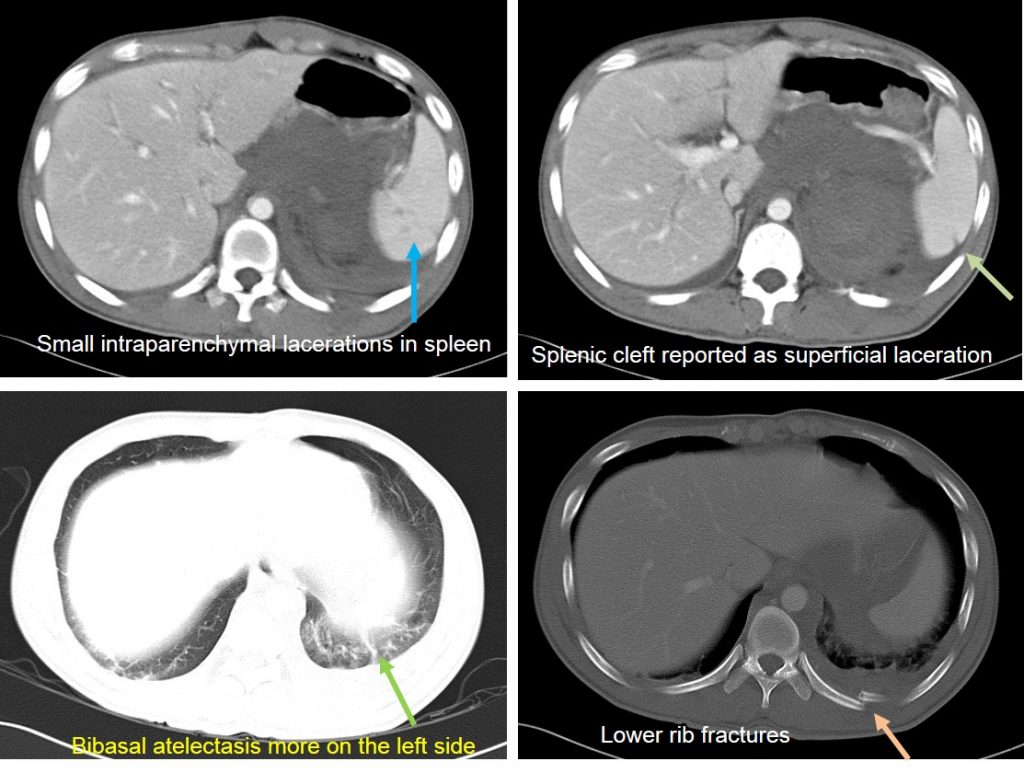 CT scan findings:
Multiple deep lacerations of left renal cortex extending to collecting system centrally
There is associated large perinephric hematoma (white arrows)
It causes displacement of splenic artery and veins, pancreas and left renal vein anteriorly
Left renal perfusion and excretion is preserved
There is contrast extravasation suggestive of active hemorrhage (yellow arrows)
Flat IVC (red arrows) suggestive of  hypovolemia state
Small splenic intraparenchymal lacerations seen
Fractures of lower ribs on the left side
Intraoperative findings:
Lacerations at lateral aspect of left kidney, extending to hilum,
Active hemorrhage with extensive hemoperitoneum.  Blood loss 2200ml.
Spleen normal. Splenic cleft seen at lateral surface
Left nephrectomy performed.
Diagnosis: Shattered left kidney with active hemorrhage
Progress of patient:
Active CPR done during surgery for 3 minutes
A total of 8pint PC, I cycle DIVC regime was transfused.
Patient was discharged well 2 weeks later
Discharged, Hb=11.9 and review after 2 weeks show patient was well
Discussion:
Renal injuries count for about 10% of abdominal trauma
Computed tomography (CT) is the modality of choice in the evaluation of blunt renal injury
CT can provide precise delineation of a renal laceration, help determine the presence and location of a renal hematoma
It can demonstrate injury with or without active arterial extravasation,
It can also show the presence of urinary extravasation or of devascularized segments of renal parenchyma.
Most important, CT can help differentiate trivial injuries from those requiring intervention.
Shattered kidney is considered Grade V in AAST grading scale