Case contribution: Assoc. Prof. Dr Hilwati Hashim
Clinical:
A 35 years old female
Presented to the ophthalmology clinic with a 1 week history of blurring of vision.
Neurological examinations revealed numbness of both upper limbs. There was no loss of bowel or bladder control.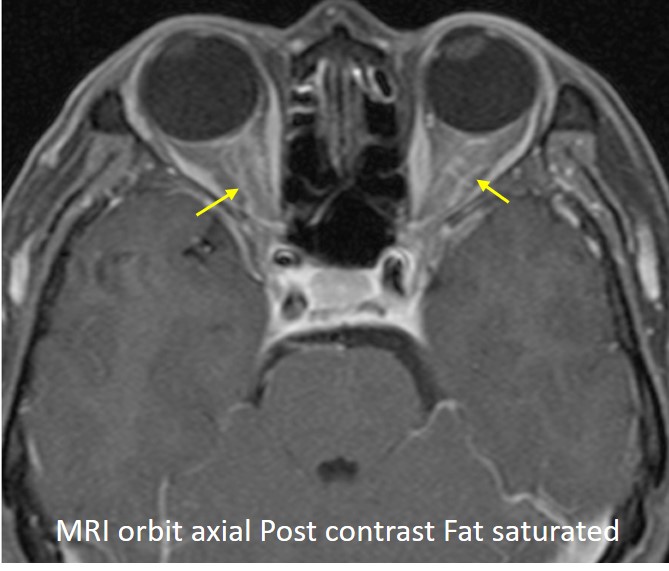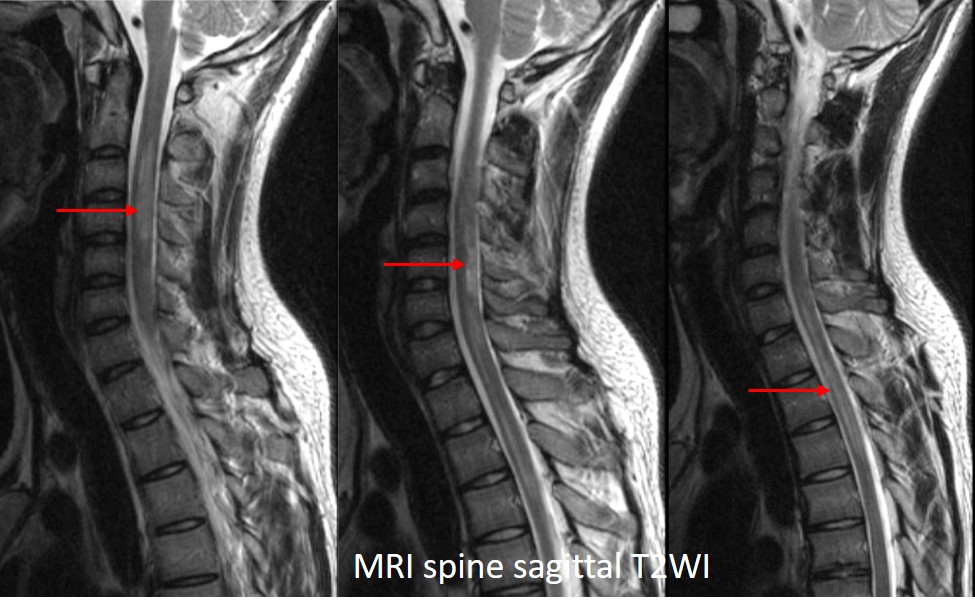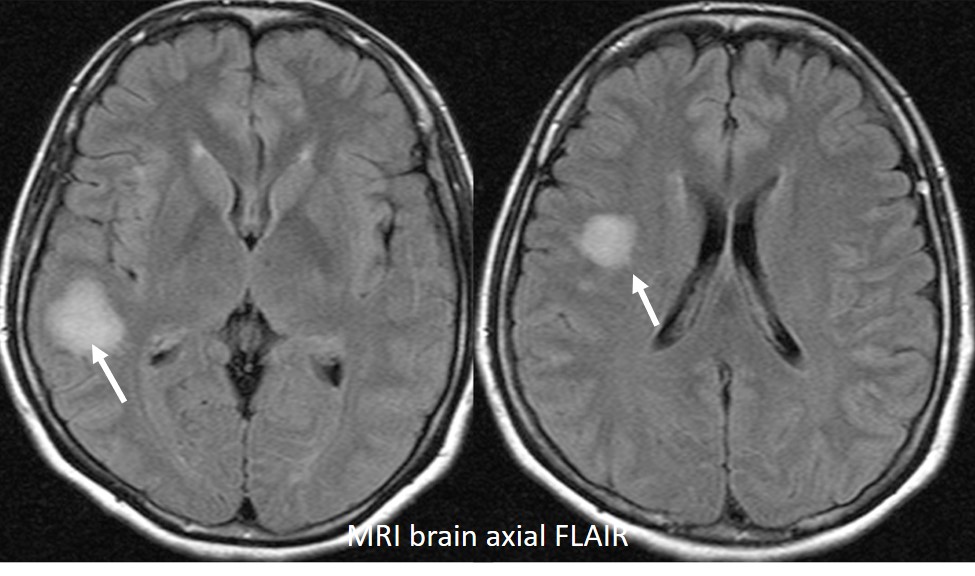 MRI findings:
MRI of the orbit shows bilateral optic nerve enhancement (yellow arrows), in keeping with optic neuritis.
MRI spine shows an extensive, long segment, T2 hyperintensity (red arrows) in the spinal cord extending from C2 till T2 level. Post contrast MRI did not show any enhancement (image not shown here).
On MRI Brain FLAIR sequence, there are two large, ill defined, hyperintense lesions seen at the subcortical white matter of the right temporal and parietal lobe (white arrows). No cortical/juxtacortical white matter or periventricular lesions seen. These lesions are not perpendicular to the ventricle.
Diagnosis: Neuromyelitis Optica
Discussion:
Neuromyelitis Optica (NMO) is a severe form of demyelinating disease, characterized by involvement of the optic nerve and spinal cord and presence of highly specific anti-aquaporin-4 (AQP4) antibody in the CSF.
AQP4 is the most abundant water channel in the CNS.
Imaging typically shows optic neuritis, extensive involvement of the spinal cord of more than 3 vertebral body segment (longitudinally extensive transverse myelitis or LETM) and brain lesions that are atypical of multiple sclerosis.
The brain lesions may involve the periependymal area surrounding the ventricular systems (around the third, fourth ventricle and cerebral aqueduct) which are abundant in AQP4.
Diagnosis is confirmed by the detection of anti-AQP4 antibody in the CSF.