Clinical:
A 45 years old lady
presented with back pain and microscopic hematuria of one year duration

No hypertension or cardiac problem

UFEME- RBC 5+, others normal. All blood investigations are normal
Screening for connective tissue disease are negative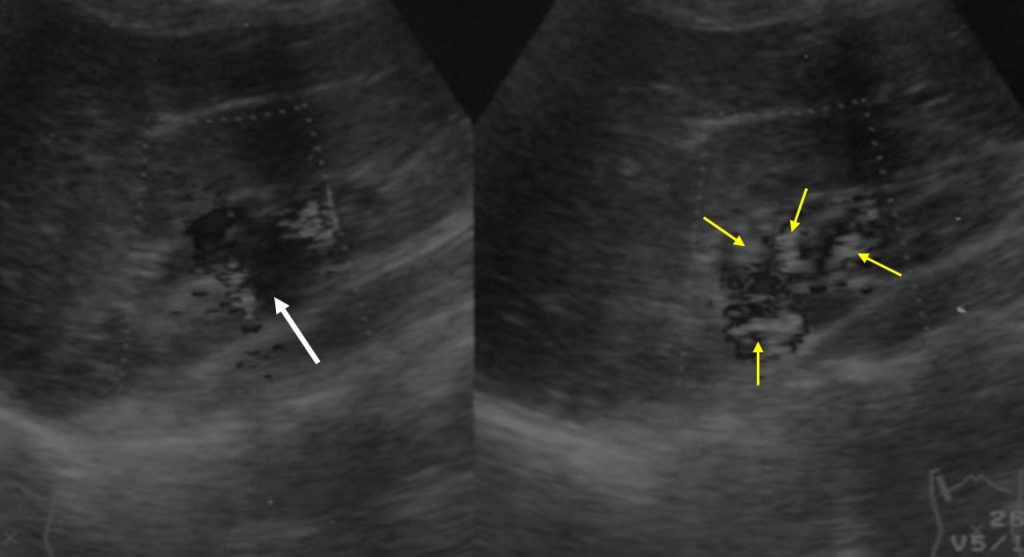 Ultrasound findings:
There is mild separation of pelvicaliceal systems of right kidney.
However on colour doppler study, the centrally located cystic lesions thought to be part of prominent pelvicalyceal systems are actually prominent vessels
No lesion within the renal parenhcyma.
Left kidney reported as normal.


CT scan findings:
Early enhancement of both renal veins is seen during arterial phase (white arrows).
Multiple rounded enhancing structures in both kidneys with enhancement pattern similar to vessels.
No hydronephrosis or cortical lesions bilaterally.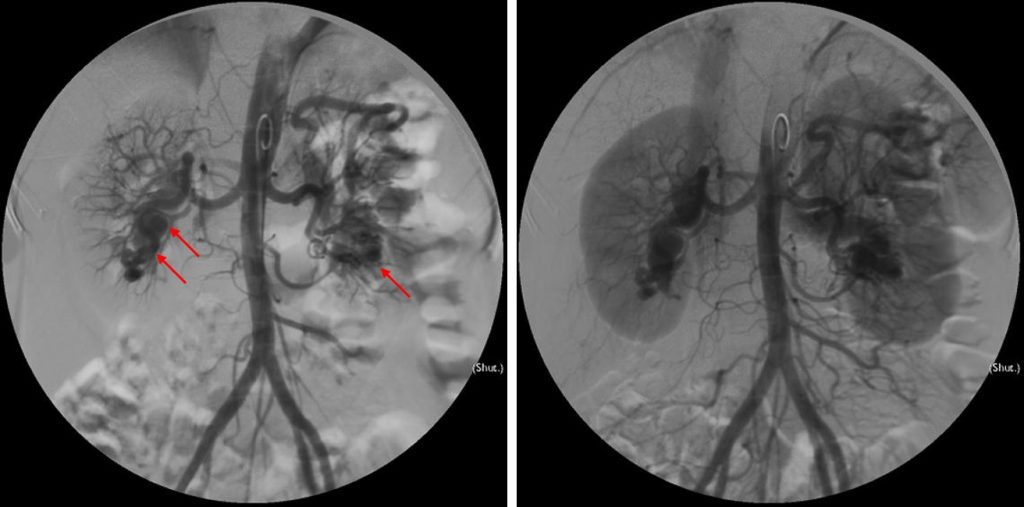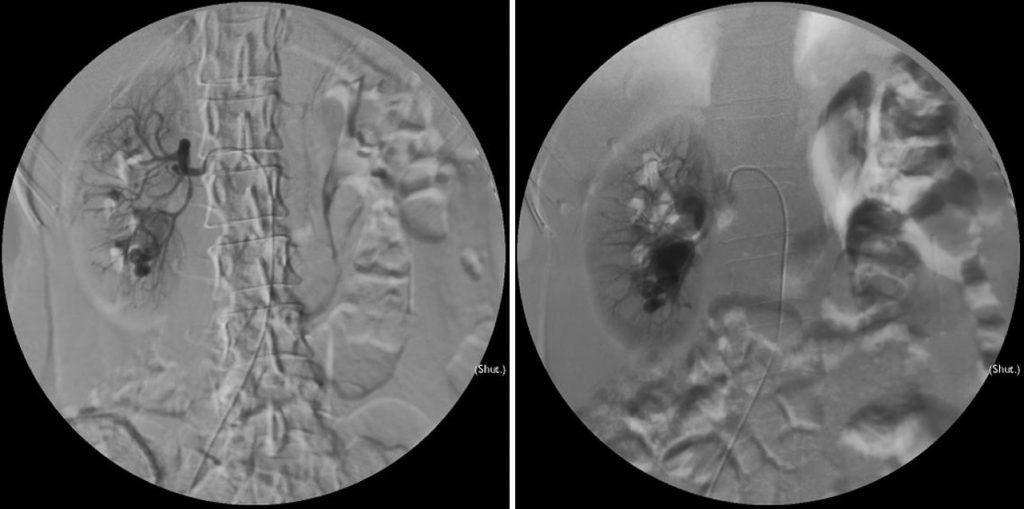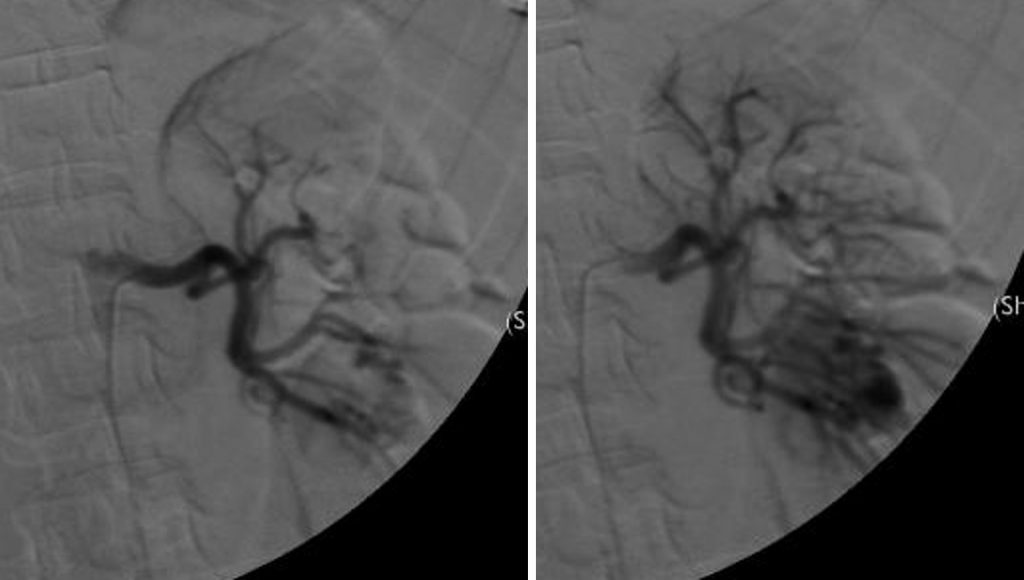 Renal angiogram findings:
Flush aortogram shows presence of tortuous vessels at the lower pole of both kidneys. Early draining veins into the inferior vena cava and left renal veins are also seen.
Selective right renal arteriogram shows multiple tortuous vascular channels in the lower pole of right renal. Feeding vessels are from right inferior interlobar arteries.
Selective left renal artery arteriogram shows tortuous cirsoid vessels in the lower pole. Feeding arteries are inferior interlobar arteries.
Diagnosis: Bilateral renal arteriovenous malformation.
Discussion:
Renal AVM is formed by a connection between the arterial and venous structures, without flowing through a capillary bed.
It is a rare condition.
Ultrasound shows irregular, hypoechoic region in the renal parenchyma. Unable to differentiate with cyst unless color Doppler is used
Colour dopple ultrasound shows high-flow lesion with possible pulsatility.

CT scan shows well-marginated renal lesion that enhances similar to the blood pool with early enhancement of the draining renal vein.

Currently, the most common treatment of renal AVM is transcatheter embolization.
Progress of patient:
Embolization done for both renal AVMs.
Relieves of symptoms (backpain) after the treatment.