Clinical:
A 22 years old man involved in MVA
Post trauma, complaint of inability to move left upper limb
Clinical examination shows C5-T1 motor and sensory defect.
Tinel sign positive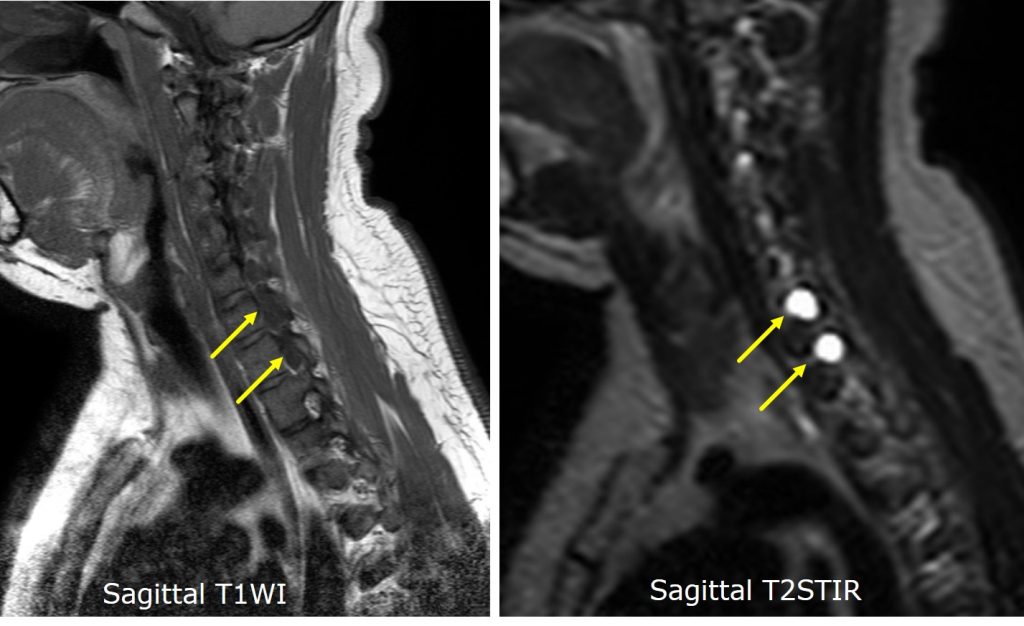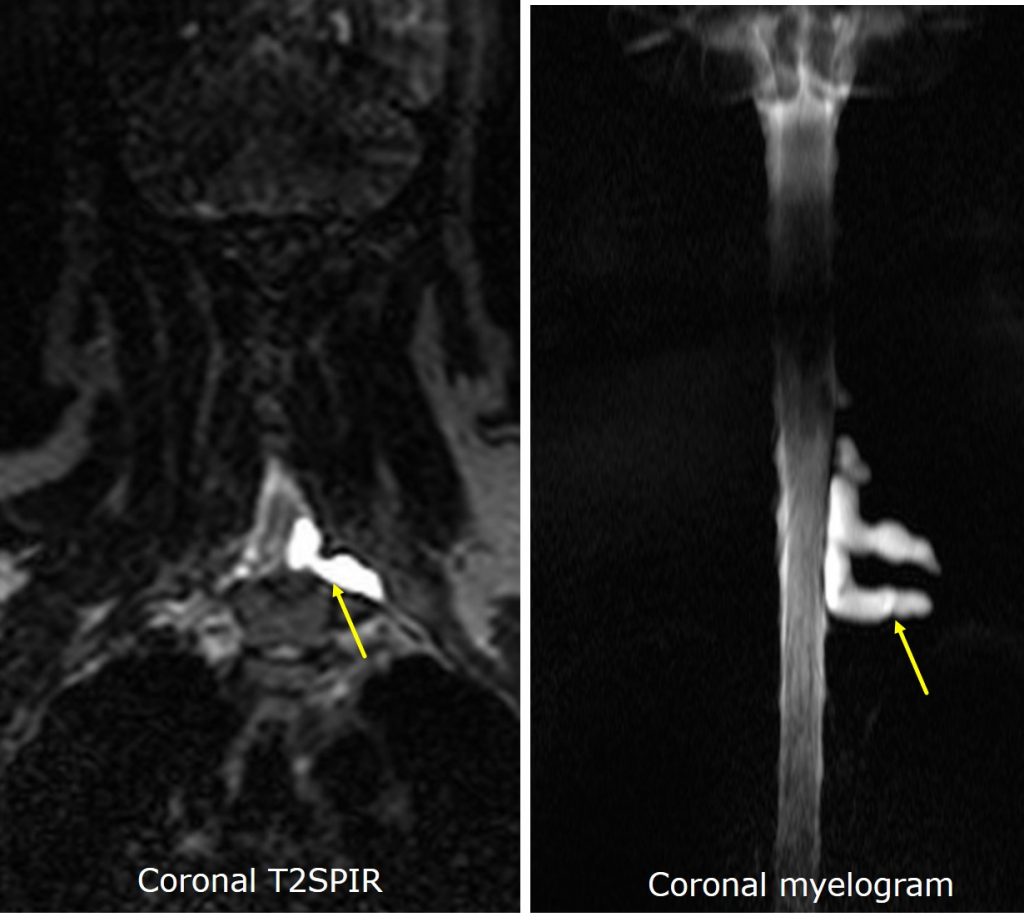 MRI findings:
There are CSF-filled structures along the left C6 and C7 nerve root regions
There is no neural elements within the cystic content
Spinal cord is normal
No bone marrow oedema or injury seen
Diagnosis: Pseudomeningocele from brachial plexus injury
Discussion:
Due to the biomechanics and range of motion of the cervical spine, the brachial plexus can become injured during high force accidents
MRI remains the gold standard in assessing brachial plexus injuries
Nerves can be identified on MRI as hypo-intense linear structures on T1 and T2 surrounded by fat.
Pseudomeningocele can be seen related to nerve injuries. However, it is not an absolute signs of root avulsions with high false positive rates and results should always be paired with clinical examination.
CT myelography widely replaces conventional myelography. Advantages include the ability to detect partial root avulsion, excellent visualization of bony structures, no CSF flow artefacts and multiplanar reconstruction. Disadvantages of CT myelography include high radiation dose, poor visualization of lower brachial plexus due to bony artefacts, pre- and post-procedural complications.