Clinical:
A 16 years old girl
Noted to have abdominal mass during medical check-up.
She is otherwise asymptomatic.
Clinically a 20-week size mass palpable per abdomen, no ascites.
AFP and Ca125 are normal. Slight elevation of CEA.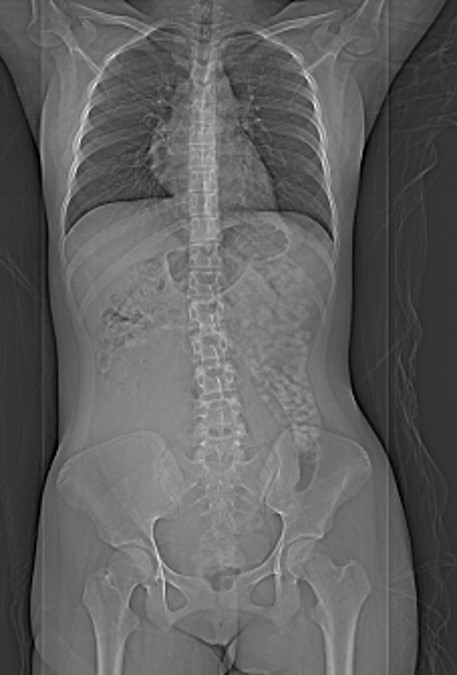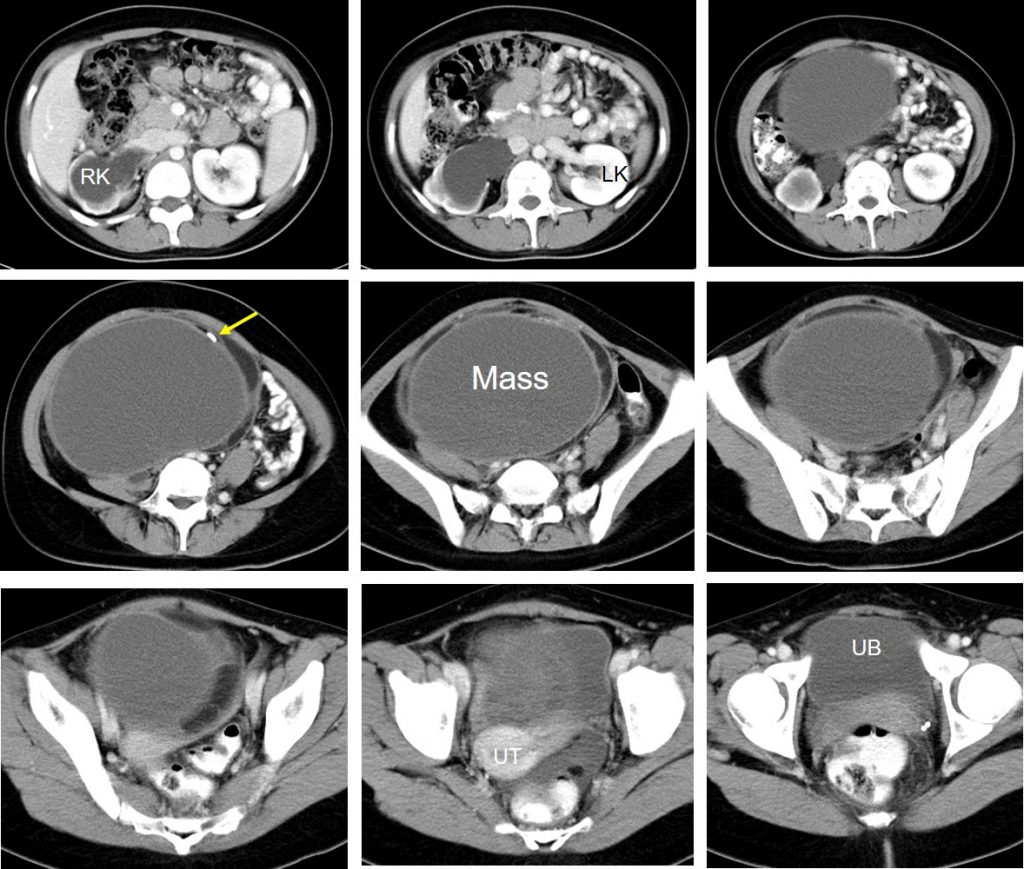 CT scan findings:
CT scout (scanogram) reveals large blank area at the right side of abdomen that displaces the adjacent bowel.
Post contrast CT abdomen pelvis reveals large adnexal mass occupying the abdominopelvic region more on the right side measuring 18x22x12 cm.
The mass is mainly cystic with thick wall and presence of wall calcification noted.
There is no septae or fat component within the lesion.
There is compression of right ureter causing right hydronephrosis and hydroureter
Intra-operative findings:
A large left ovarian cyst measuring 20x20x15 cm
Capsule intact. During cystectomy cyst leaked contents are serum and hair
Peritoneal fluid about 50 cc is clear
Uterus, fallopian tube and right ovary are normal
Omentum and liver are also normal
Diagnosis: mature cystic teratoma (HPE proven)
Discussion:
Hydronephrosis may result from multiple diseases such as urinary tract stones, uroepithelial malignancies, anatomical abnormalities, and external compression.
In woman, gynecologic diseases are important causes of hydronephrosis
Ovarian cysts are considered large when they are more than 5cm, and giant when they are more than 15cm
Giant ovarian cysts are very rare, however, when they do occur they require surgical resection because of not only the mass effect associated morbidity and mortality but also the malignancy risk
However benign ovarian lesions rarely caused hydronephrosis and in most reported cases are due to giant ovarian cysts.