Clinical:
A 51 years old lady
History of recurrent flank pain
No hematuria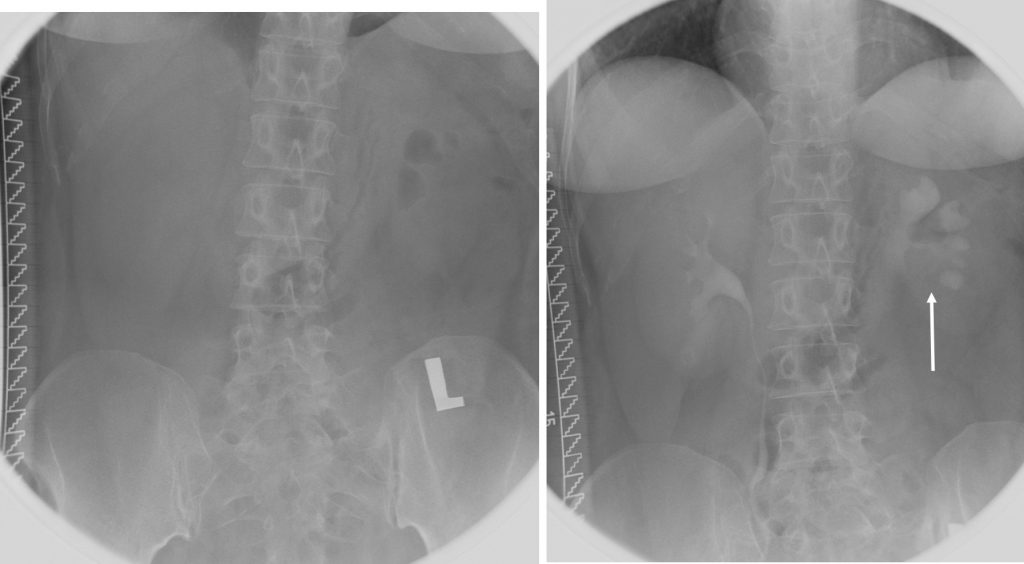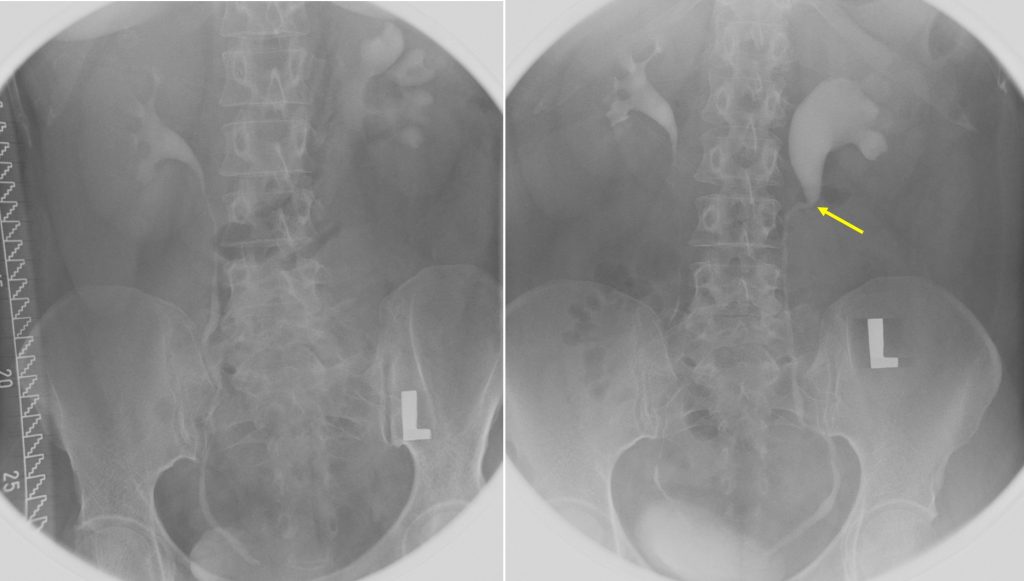 Imaging findings:
Intravenous urography done
No radiopaque calculus in preliminary film
Normal right pelvicalyceal system and ureter.
Moderate left hydronephrosis (white arrow) with dilated left renal pelvis and proximal ureter. Abrupt change in calibre of ureter (yellow arrow) with distal ureter is normal in outline and its course. No obvious filling defect is seen within the ureter.
Urinary bladder is normal.
Radiological diagnosis: Pelviureteric junction obstruction causing hydronephrosis.
Discussion:
PUJ obstruction is also known as ureteropelvic junction obstruction/stenosis.
It can be congenital or acquired.
It may present in both paediatric and adult population.
There is male predominance.
Most commonly unilateral but is reported to be bilateral in 30% of cases.
There is recognised predilection towards the left side, seen in about 67% of cases.