Case contribution: Dr Radhiana Hassan
Clinical:
A 50 years lady
She had wide local excision for right breast carcinoma about 2 years 3 months ago
Surveillance mammogram after one year post operation was unremarkable
Currently complaint of right breast lump
No other symptoms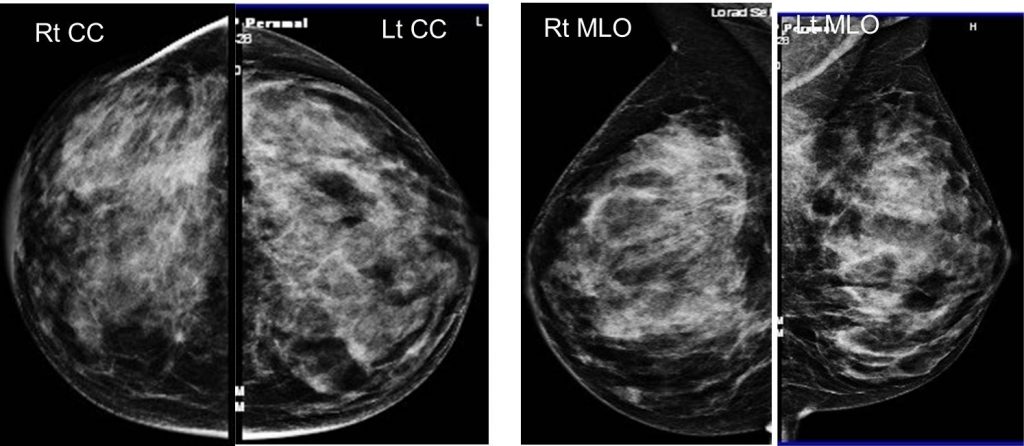 Mammogram findings:
Both breasts are dense (BIRADS C)
Stromal distortion in right breast in keeping with previous surgery
No obvious mass lesion is seen
No suspicious clustered microcalcification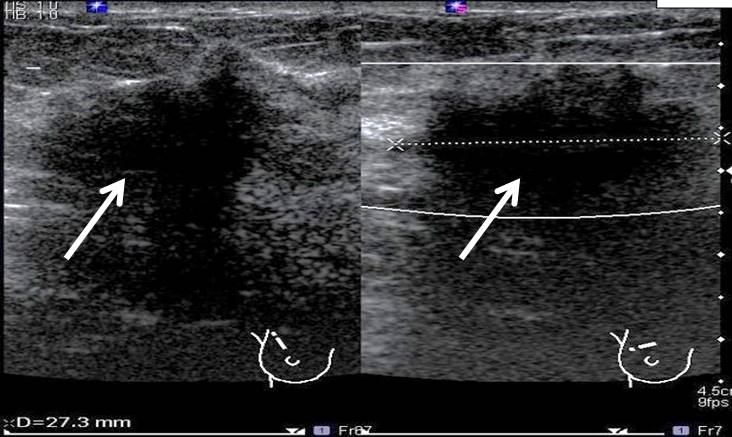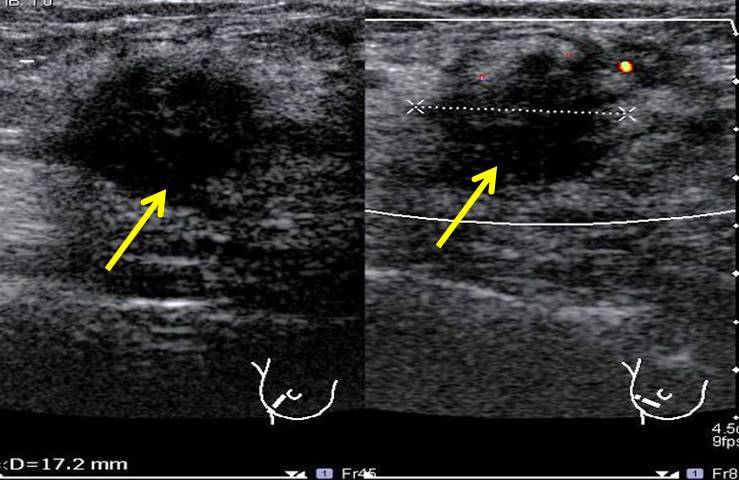 Ultrasound findings:
There are two hypoechoic avascular lesions in the right breast
The lesions had irregular margins
RtUOQ is 27 x 25 x 18mm and Rt7H measures 19 x 17 x 17mm.
Diagnosis: Recurrent breast cancer (HPE proven)
Discussion:
Recurrent breast cancer refers to recurrence of malignancy within the same breast at or close to the resection bed more than two years following surgical excision.
The rate of local recurrence may be as high as 19% in 10 years.
The maximum recurrence occurs ~4-6 years post treatment.
Having local recurrence doesn't mean the cancer has spread.
Recognized risk factors include: close or positive margins at time of resection, extensive intraductal components, inadequate adjuvant radiation therapy, multicentric or multifocal breast cancer and young age at presentation.
Reference:
sharma et al. Recurrent breast cancer at https://radiopaedia.org/articles/recurrent-breast-cancer