Case contribution: Dr Radhiana Hassan
Clinical:
A 59 years old came for screening mammogram
Had mammogram done 3 years ago was normal
No family history of breast cancer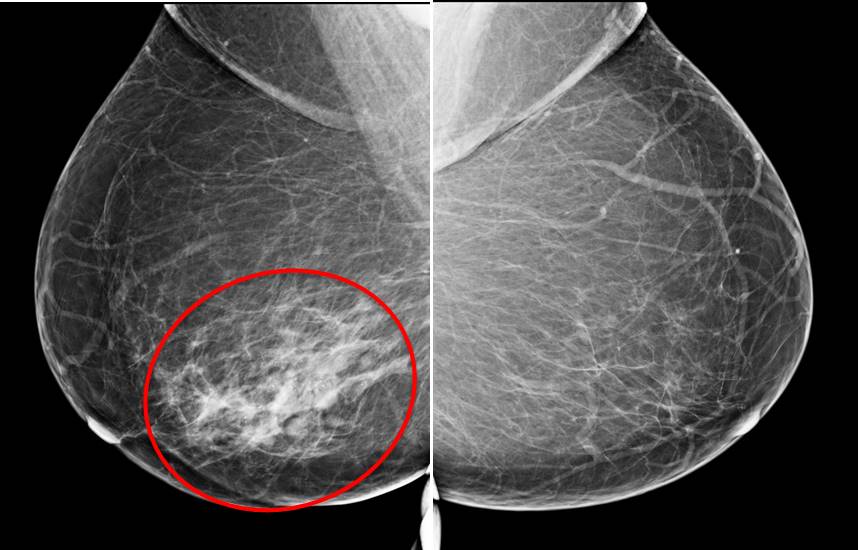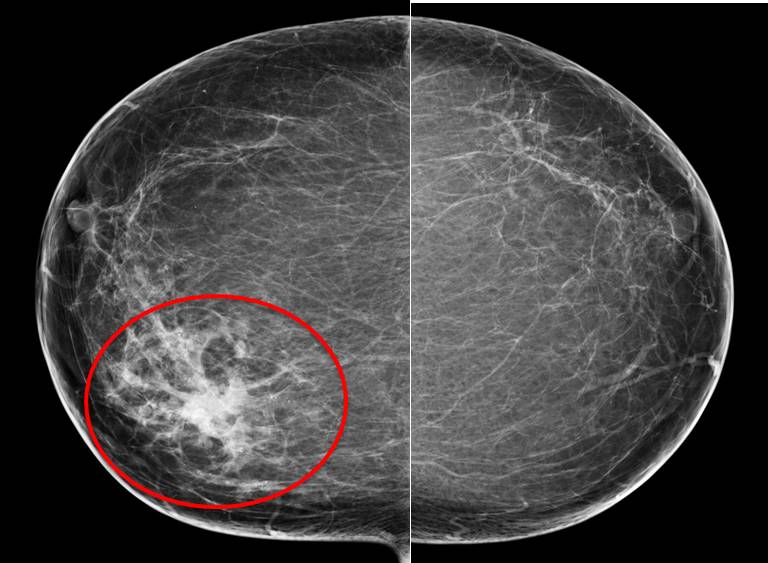 Mammogram findings:
Bilateral fatty breasts (BIRADS A)
An area of focal density with stromal distortion at lower inner quadrant of right breast (red circle)
No suspicious clustered microcalcification
No skin thickening or nipple retraction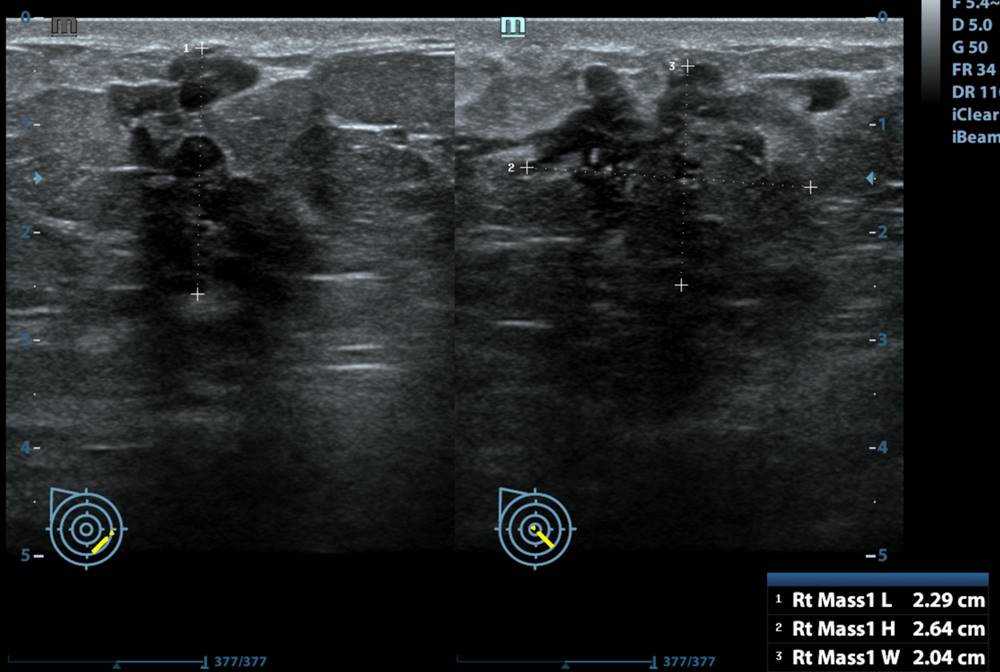 Ultrasound findings:
An ill-defined hypoechoic lesions at Rt5-6H
The lesion shows significant posterior shadowing
No ductal dilatation
No abnormal axillary nodes
Progress of patient:
Trucut biopsy done shows infiltrating ductal carcinoma.
Right mastectomy and axillary clearance done
DCIS component seen, no vascular invasion, no LNs involvement (20 LN removed), ER/PR +ve and HER2 +1
Impression: Invasive carcinoma of nonspecific type Grade 1 (T1MoNx)
Diagnosis: Breast carcinoma: invasive nonspecific type
Discussion:
Invasive carcinoma of no special type (NST) also known as invasive ductal carcinoma or ductal NOS and previously known as invasive ductal carcinoma, not otherwise specified (NOS)
It is a group of breast cancers that do not have the "specific differentiating features".
It is the most common form of invasive breast cancer. It accounts for 55% of breast cancer incidence upon diagnosis.