Case contribution: Dr Radhiana Hassan
Clinical:
A 42 years old lady
Came for screening mammogram
No family history of breast cancer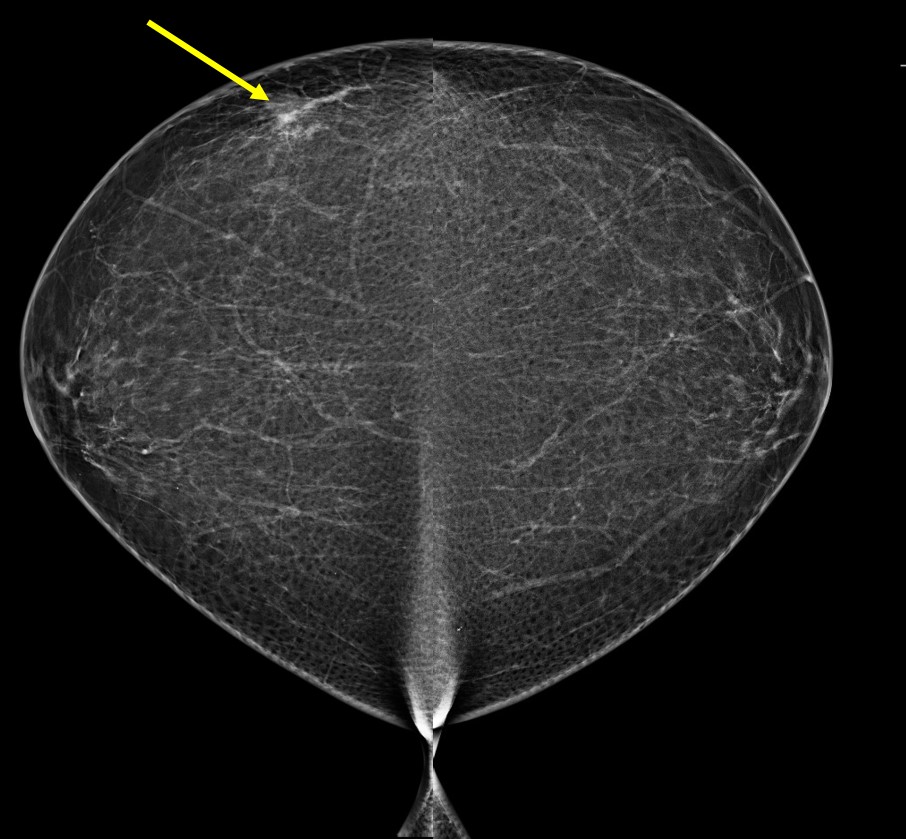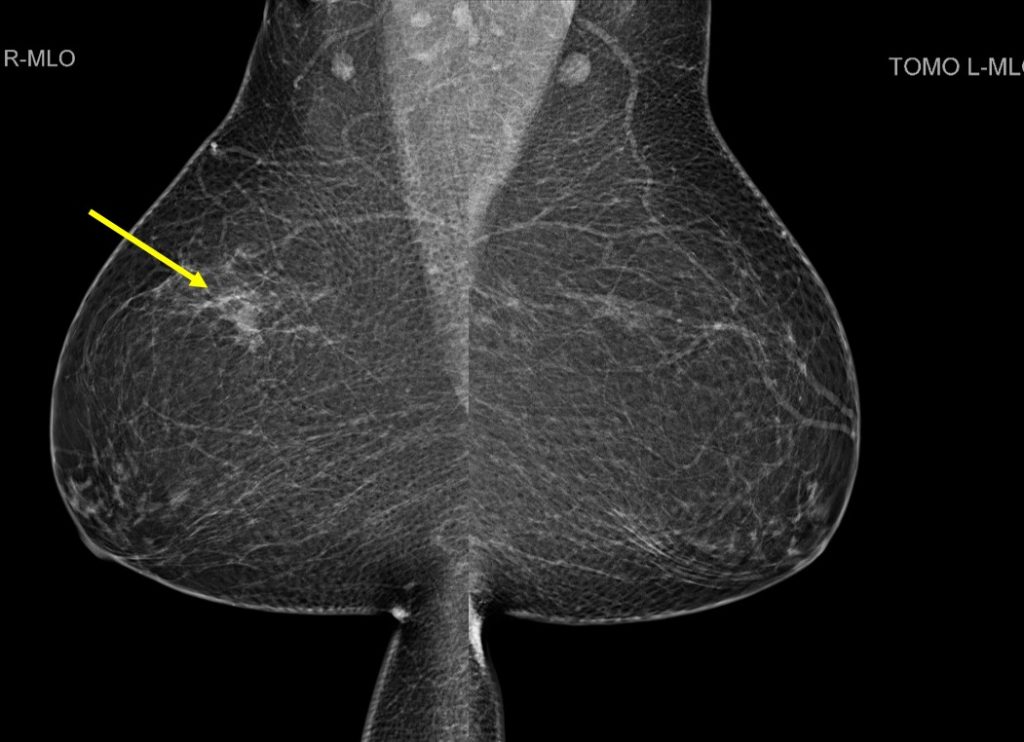 Mammogram findings:
The breasts are almost entirely fatty
There is a focal density at right upper outer quadrant
No obvious border to suggest mass lesion
No obvious stromal distortion
However, on tomosynthesis images, a mass with speculated margin is demonstrated.
No skin thickening. No nipple retraction. No abnormal axillary enlargement.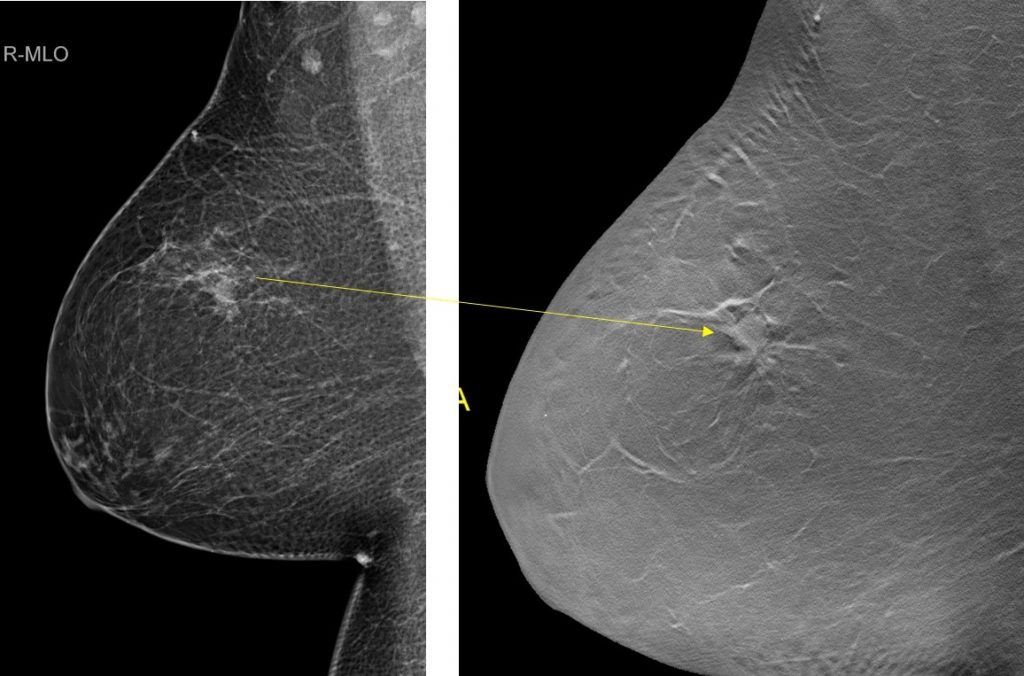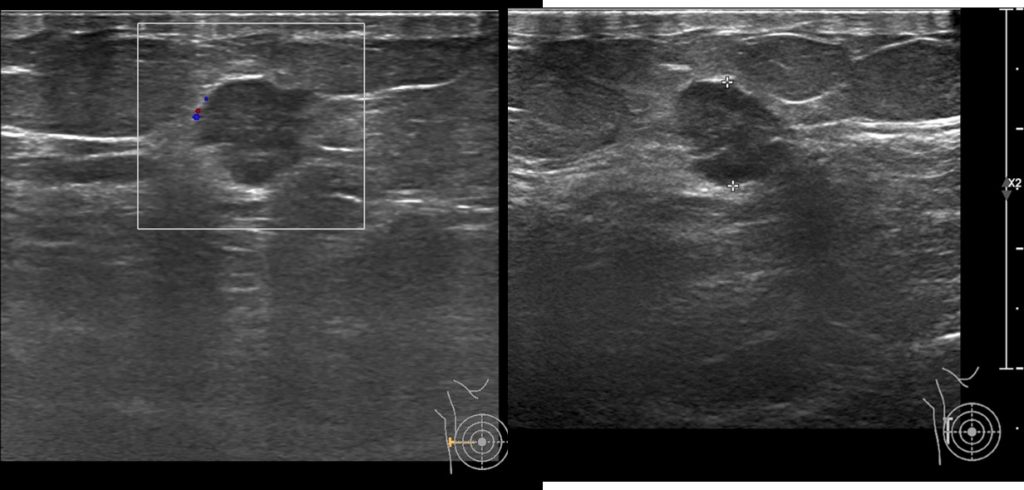 Ultrasound findings:
A lobulated hypoechoic lesion is seen at Rt9H, 5 cm from nipple
It measures about 9x9x11 mm
It is taller than its width
No posterior shadowing seen
No penetrating vessels
No abnormal axillary node
Progress of patient:
A tru-cut biopsy of right breast consistent with invasive carcinoma
Right mastectomy done
HPE: invasive carcinoma with no special type, Grade 2
12 lymph nodes with no evidence of malignancy
TNM stage (pTNM) pT1bN0
ER/Pr +ve and HER2 –ve
CT scan thorax, abdomen and pelvis show no distant metastasis
Diagnosis: Invasive carcinoma of no special type
Discussion:
Studies showed DBT has the advantages over FFDM including increased cancer detection
One of the study reported cancer detection rate in 6 per 1000 DBT compared with 5.1 per 1000 for FFDM alone.
Screening recall rates were 8% for DBT and 10.4% for FFDM alone