Clinical:
A 45 years old lady
Came for screening mammogram
Asymptomatic
No family history of breast cancer
History of free-silicone injection for breast augmentation many years before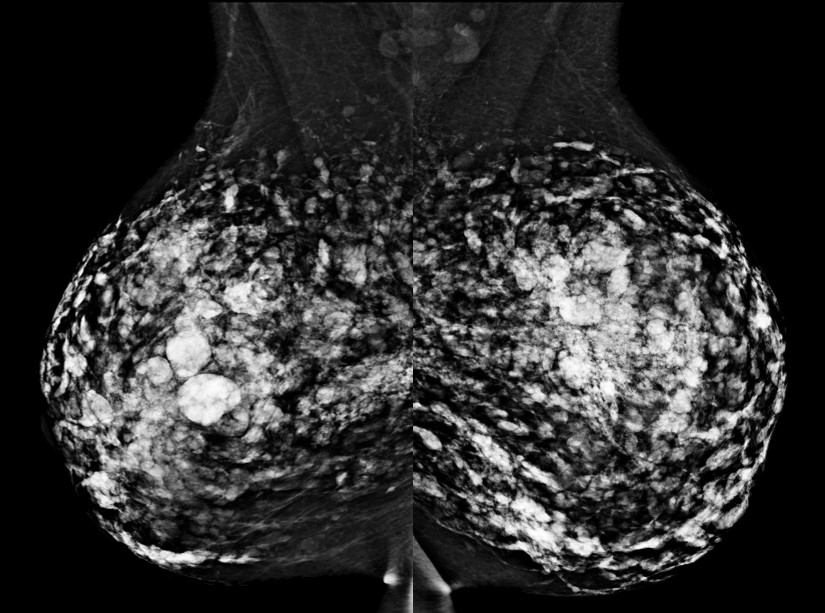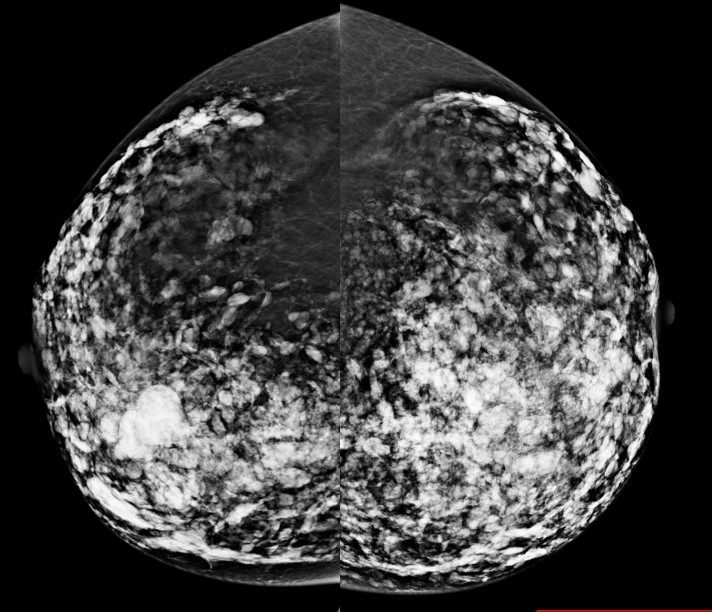 Mammogram findings:
There are bilateral and multiple high density opacities in both breasts
These opacities are of various sizes and shapes
It causes obliteration of the normal breast tissue shadows
No obvious distortion of shape is seen
No nipple retraction or skin thickening
Diagnosis: Silicone granulomas/siliconomas.
Discussion:
Direct injection of free silicone into the breast has been prohibited by US FDA in the 1970s due to its many adverse effects.
However, in our country it is performed illegally mainly by non-trained personnel.
The dverse effects of this injection included lymphadenopathy, infection, formation of granulomatous masses (siliconoma), and fibrosis.
The resulting nodularity of this silicone mastopathy made it difficult to differentiate fibrous silicone breast masses from carcinoma at physical examination because both may manifest as a palpable mass.
At mammography, these silicone globules appear as multiple radiopaque globules, some with a rim of calcification, which distort the breast parenchyma.
It presents a dilemma for the radiologist because it interferes with the interpretation of mammographic findings and can easily obscure breast carcinoma.