Case contribution: Dr Radhiana Hassan
Clinical:
A 60-year old lady
Painful swelling at the left retroareolar region few days ago
Associated with fever
Went to GP, condition showed partial improvement with antibiotics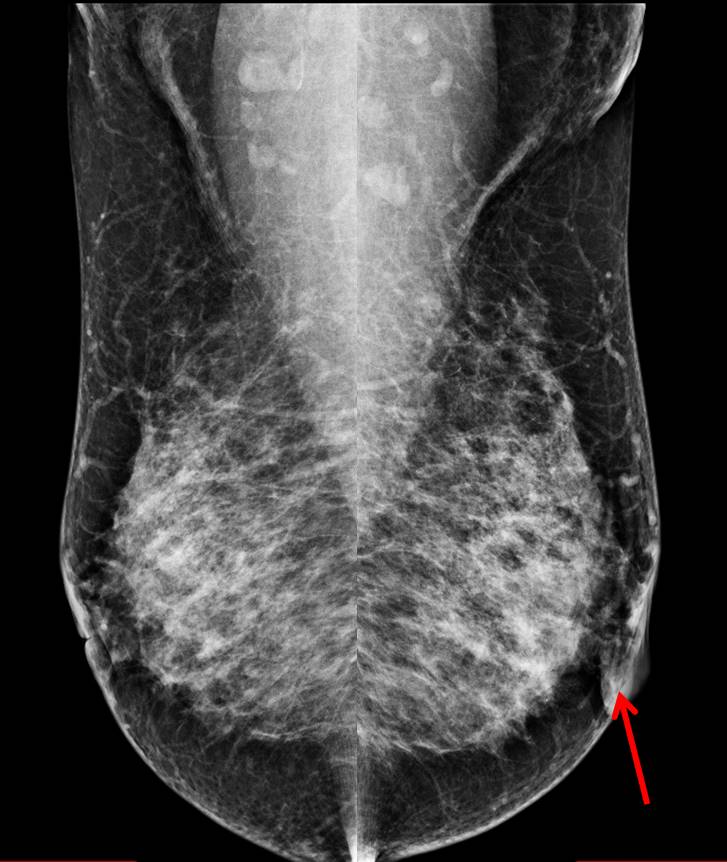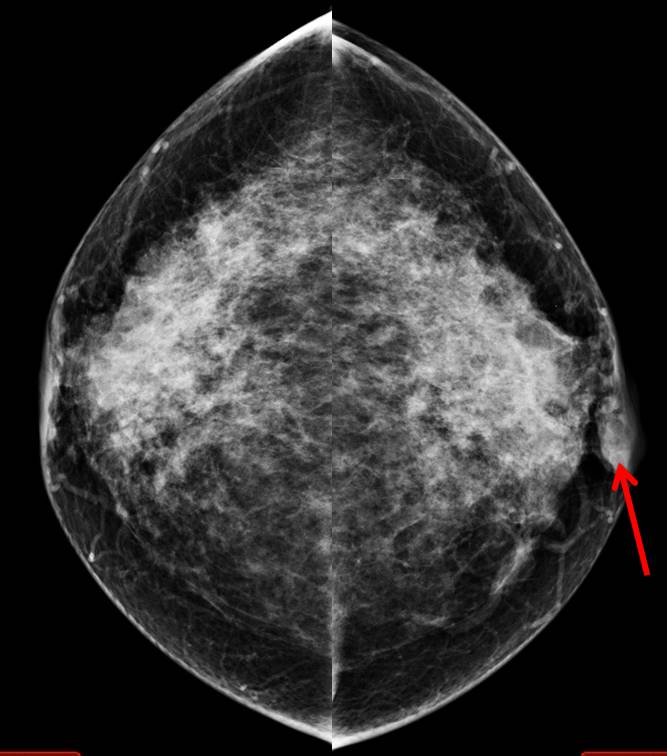 Mammogram findings:
Bilaterally dense breasts (BIRADS C)
A low density lesion at the left retroareolar region (red arrwows).
No suspicious clustered microcalcification.
No axillary nodes enlargement.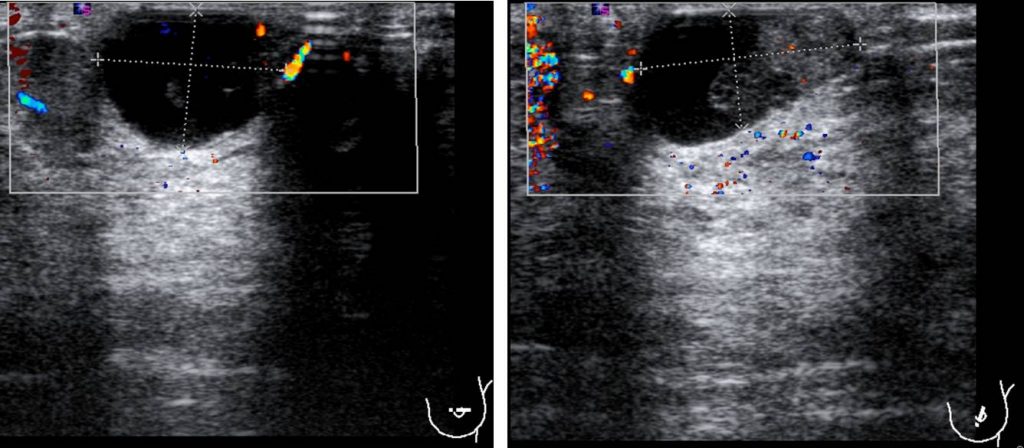 Ultrasound findings:
A well-defined cystic lesion at left retroareolar region.
There is soft tissue component within it.
No penetrating vessels.
FNAC result:
FNAC done at patho lab on 20/1/2016
Aspiration of 0.8 cc straw coloured fluid
Moderate cellularity
Cohesive ductal cell, round/oval nuclei
Scattered foamy and binucleated macrophages
Apocrine metaplasia, cytoplasm abundance
Myoepithelial cells presence
Stromal component shows mild nuclear pleomorphism
No infection features
Diagnosis: Fibrocystic changes with occasional atypical cells more towards benign, ductal papilloma cannot be ruled out
Progress of patient:
Refused further follow up
Discussion:
Fibrocystic changes is a benign non-neoplastic breast condition
It is a common entity affecting about 90% of women
It is usually seen in women 20-40 years, peak at or before menopause
Intraductal papilloma is also a benign breast condition
It affects the women in similar age group as mentioned above
Both fibrocystic changes and intraductal papilloma does not increase risk of developing breast cancer
However, presence of atypical cells as seen in this case can slightly increase the risk
Multiple intraductal papilloma is also associated with higher risk of developing breast cancer